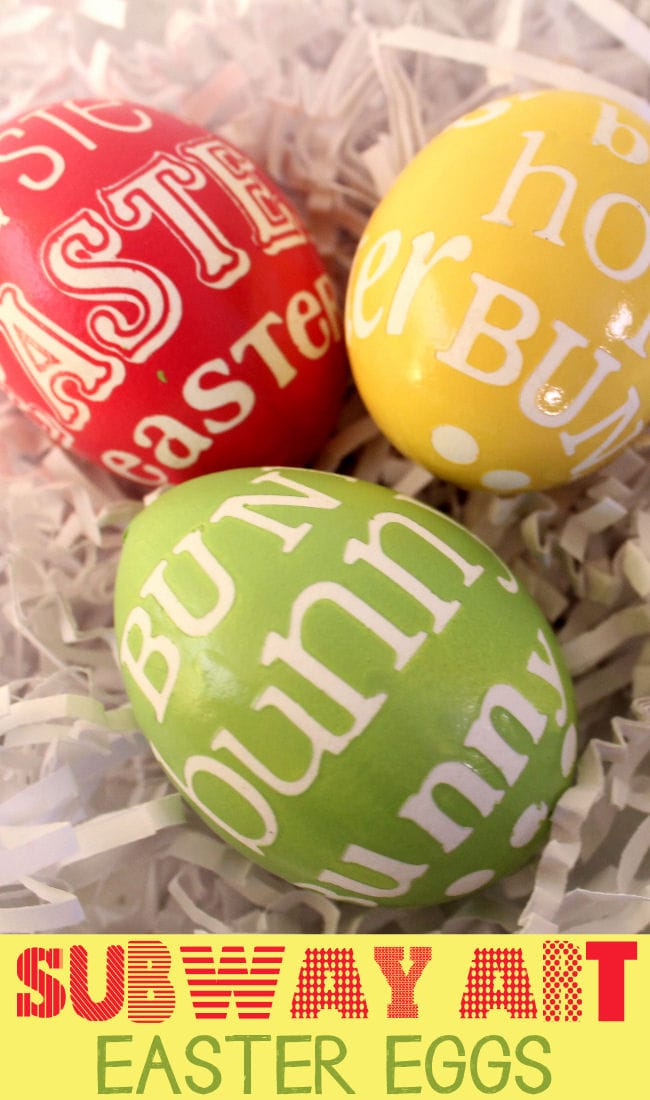 Who loves Easter?
I loved it as a kid growing up and didn't enjoy it as much as a teenager and young adult and am back to loving it as a mom. Funny, huh?
The kids and Lorin and I are loving the traditions, family time and goodies that come with the holiday.
We also love the Easter Eggs!
All week I will be showing you some fun, decorated eggs. It started off with my Glow-in-the-Dark Easter Eggs, and today:
Subway Art Painted Easter Eggs
It was hard NOT to want to do subway art eggs since subway art is so trendy right now, so I thought I would give it a go.
I LOVE how they turned out!
It was really easy to do! Here's what you'll need in case you'd like to make some as well. 🙂
SUPPLIES:
-Hard-boiled Easter Eggs
-Acrylic Paint
-Cut vinyl or stickers (to use as a stencil)
DIRECTIONS:
1. Begin by boiling your eggs. I found a great tutorial HERE that made them come out perfect!!
2. Then I designed my vinyl and got it ready to put on the eggs. The words are pretty small, so be sure to measure the egg so you get a good idea of the words you are making. Cut, peel and add adhesive to vinyl. Apply to eggs. Make sure it stays on really well by rubbing lots. Because the eggs are round you may have to take a letter off separately to add it to prevent folding, but it's really easy. 🙂
3. Paint your eggs with acrylic paint. I started at the top and let it dry completely and then flipped it over and finished it. Let dry completely.
4. Peel away your vinyl words with an x-acto knife.
And you're done!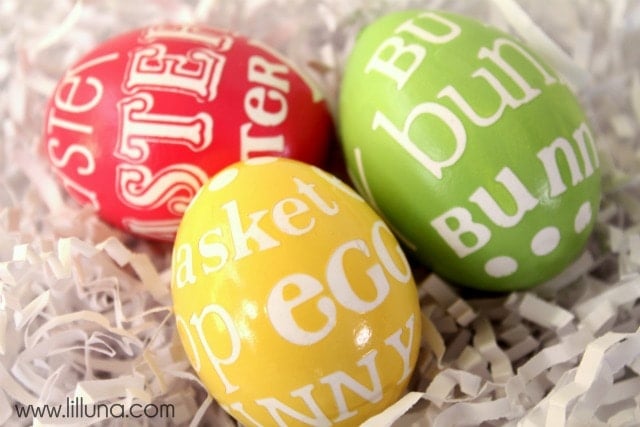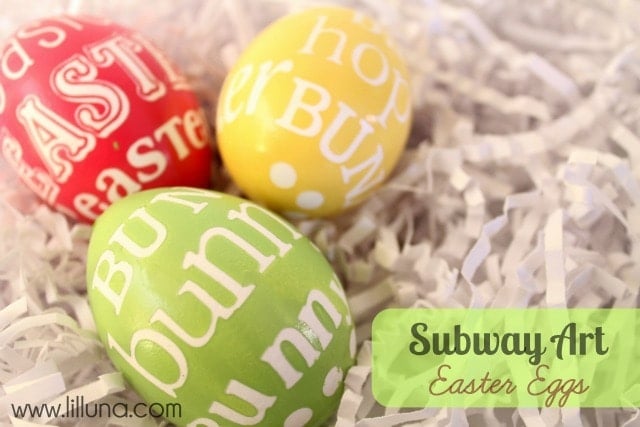 Now, I don't know how safe these are to eat since they were painted (they may be better as displayed eggs), but I think if they're are no cracks you're safe. If you want to be super safe, I would just not eat them at all. We actually made egg salad sandwiches with them last night and they were great.
Will let you know if we get poisoned. 😉
A reader suggested doing them on wooden eggs. I couldn't find those at the store last week, just the paper mache eggs which I didn't think would work well, but if you can find wooden eggs, then these beauties could last forever. Just a suggestion. 😀
For more Easter Egg ideas be sure to check these out: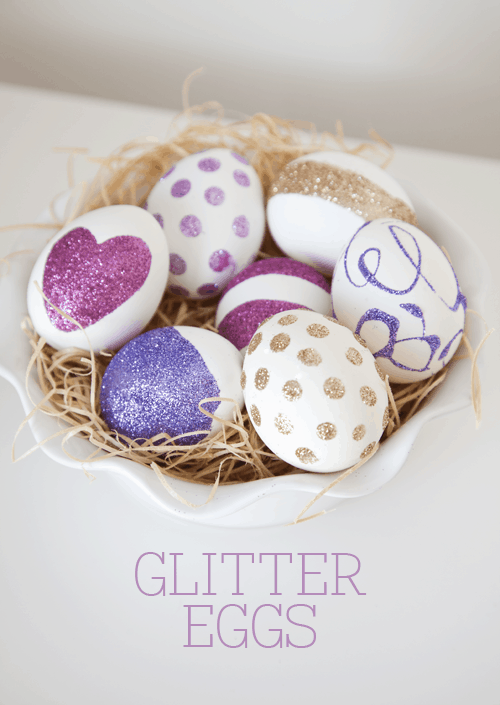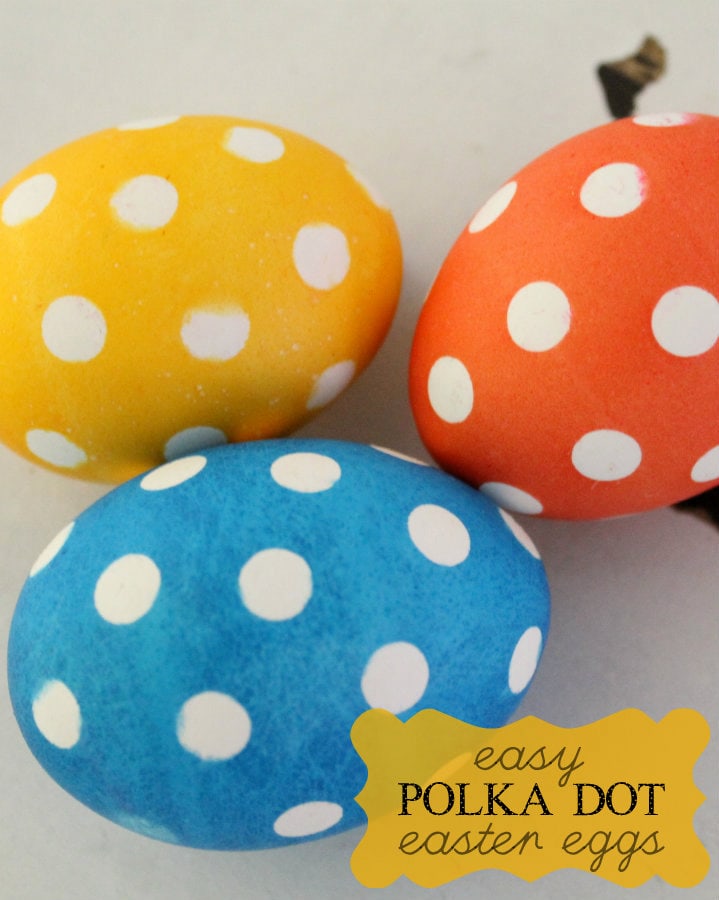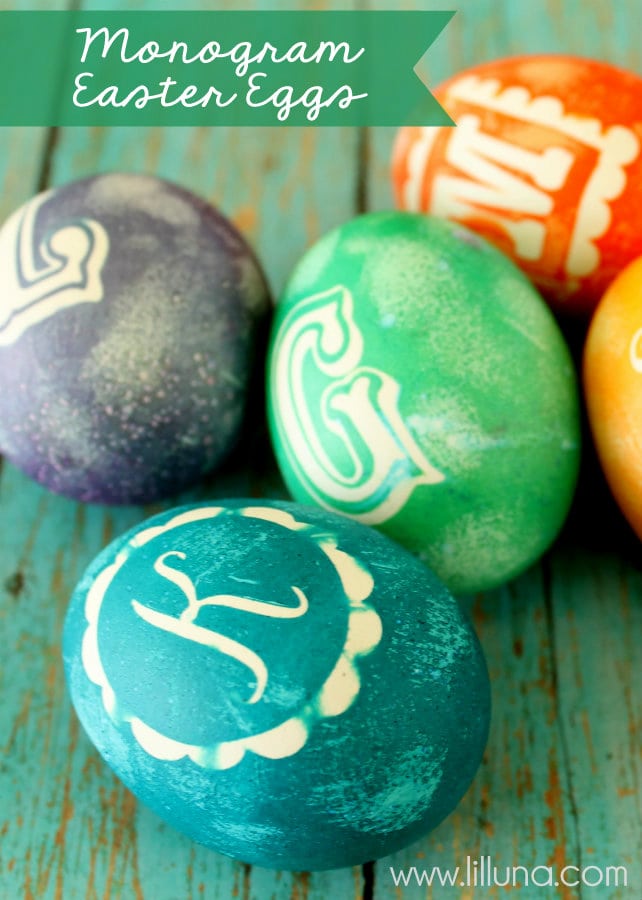 For all Easter ideas go HERE.
For ALL Holiday ideas go HERE.
And get weekly emails with monthly freebies by signing up for the Lil' Luna newsletter. 🙂
For even more great ideas follow me on Facebook – Pinterest – Instagram – Twitter – Periscope – Snapchat & YouTube.
ENJOY!
This post is brought to you by: