Don't miss a thing – Sign up for the Lil' Luna Newsletter today!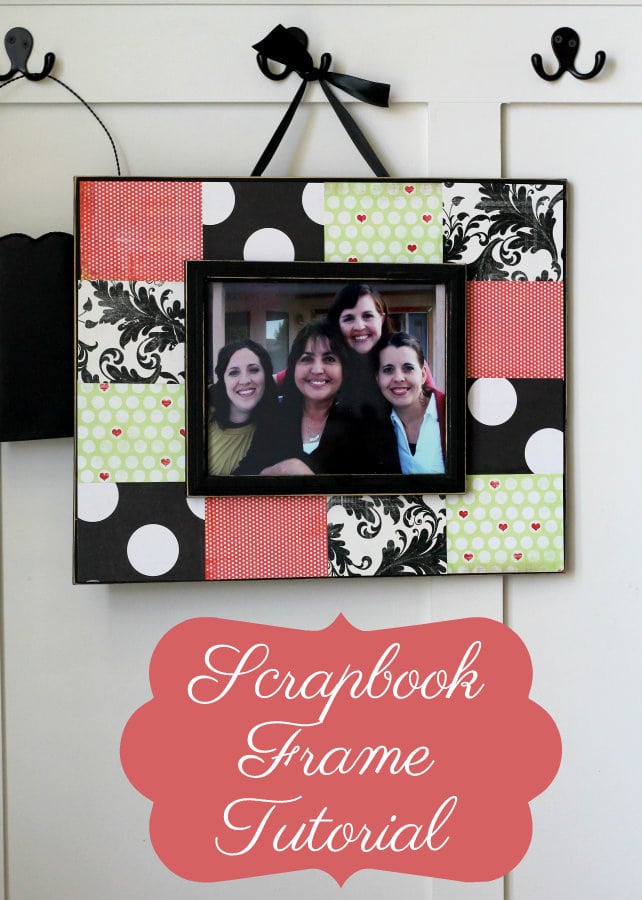 I saw something similar to this last year and decided I would try to come up with my own version of it. I was happy with the results and ended up making this for my first Lil' Luna Craft Nite.
I LOVE two things about this craft:
1 – Each one is so unique!
2 – Once you know how to make it, it's one of those gifts that can done for any person for any occasion – and it cost only about $8 to make!!
Here is my scrapbook frame tutorial…
SUPPLIES:
-16×20 in. piece of wood(Usually needs to be bought as a bigger size but can be cut at Lowe's or Home Depot)
-Paint
-Scrapbook Paper (4 pieces) in colors/designs you like (I got mine at Hobby Lobby for $2.50)
-8×10 Wood Frame
-Ribbon
-Modge Podge
-Strong Picture hanging VELCRO
DIRECTIONS:
1. Paint the back, sides, and 1 inch in on the front of your board. Let dry.
2. Paint 8×10 frame and let dry. Distress if desired.
3. Cut your scrapbook paper into 4×5 inch pieces. If you have 4 pieces, then you will end up with 3 of each of the 4 pieces of scrapbook pages. (NOTE: You can do any amount of paper, but you will have 12 pieces total, so numbers that go into 12 work best – example (2 of 6 different pages, or 4 of 3 different pages) Is that confusing?
4. Distress frame and wood if desired.
5. Arrange papers on board so you know that is how you want them. Modge podge pages onto the front of the board starting in the top left corner. You will overlap each page by just a little bit. Continue all around board.
6. Add ribbon to the back with hot glue or with a staple gun for hanging.
7. Apply velcro to the back of the frame and make sure it aligns with the velcro on the board.
Now you have a unique and color-coordinated frame that makes the perfect gift for anyone for any occasion!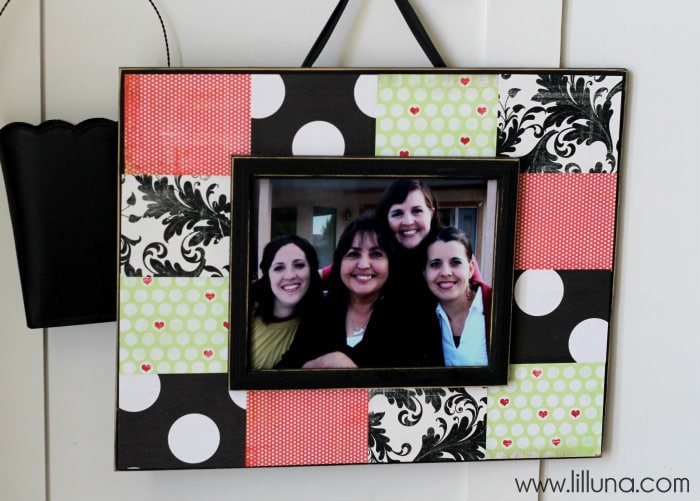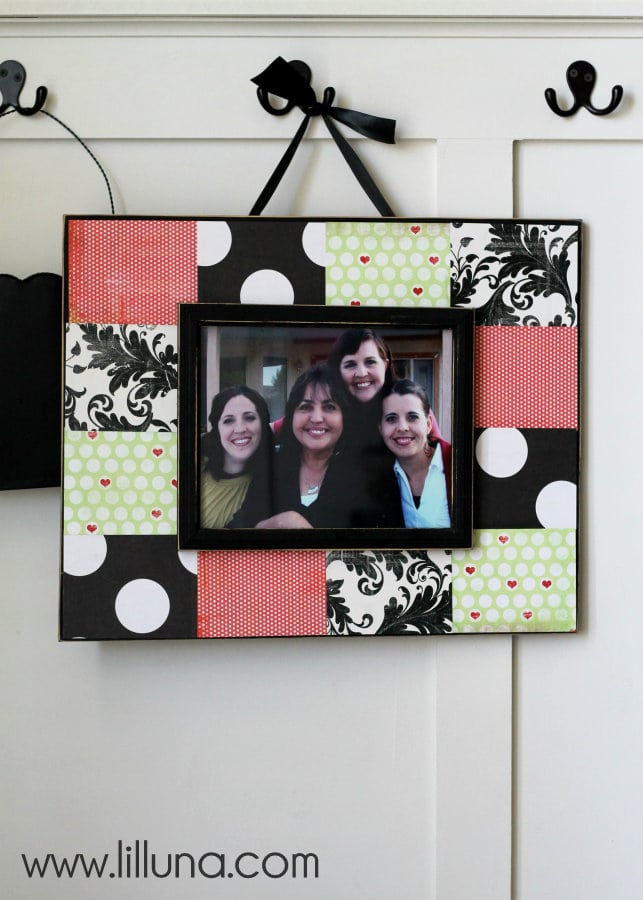 For more fun and easy crafts be sure to check out: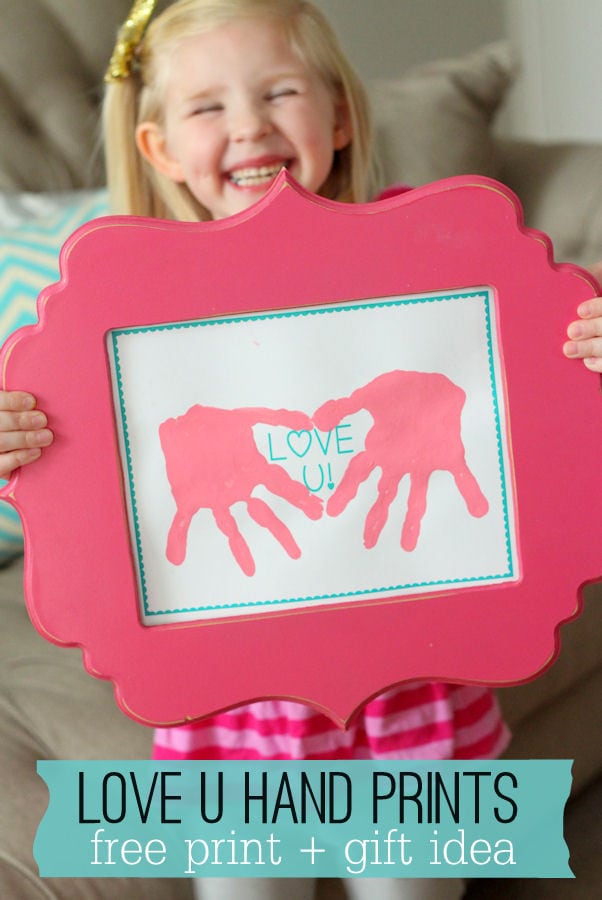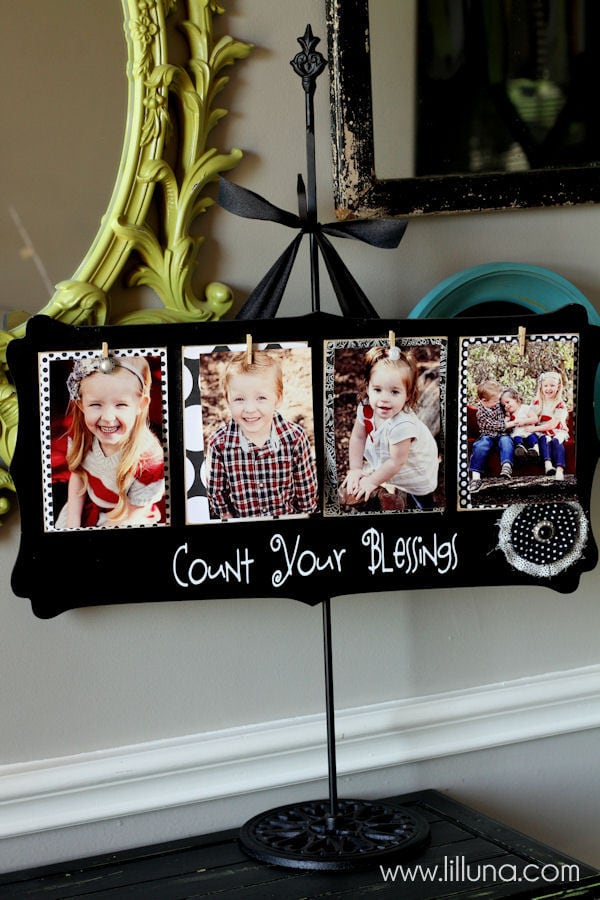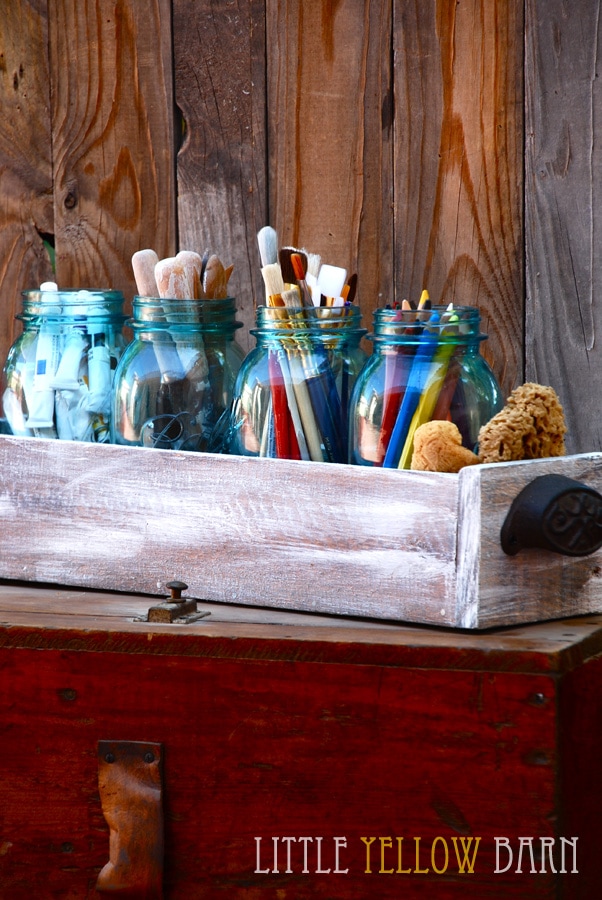 For all Crafts & Tutorials go HERE.
For all Mother's Day ideas go HERE.
And get weekly emails with monthly freebies by signing up for the Lil' Luna newsletter. 🙂
For even more great ideas follow me on Facebook – Pinterest – Instagram – Twitter – Periscope – Snapchat & YouTube.
ENJOY!